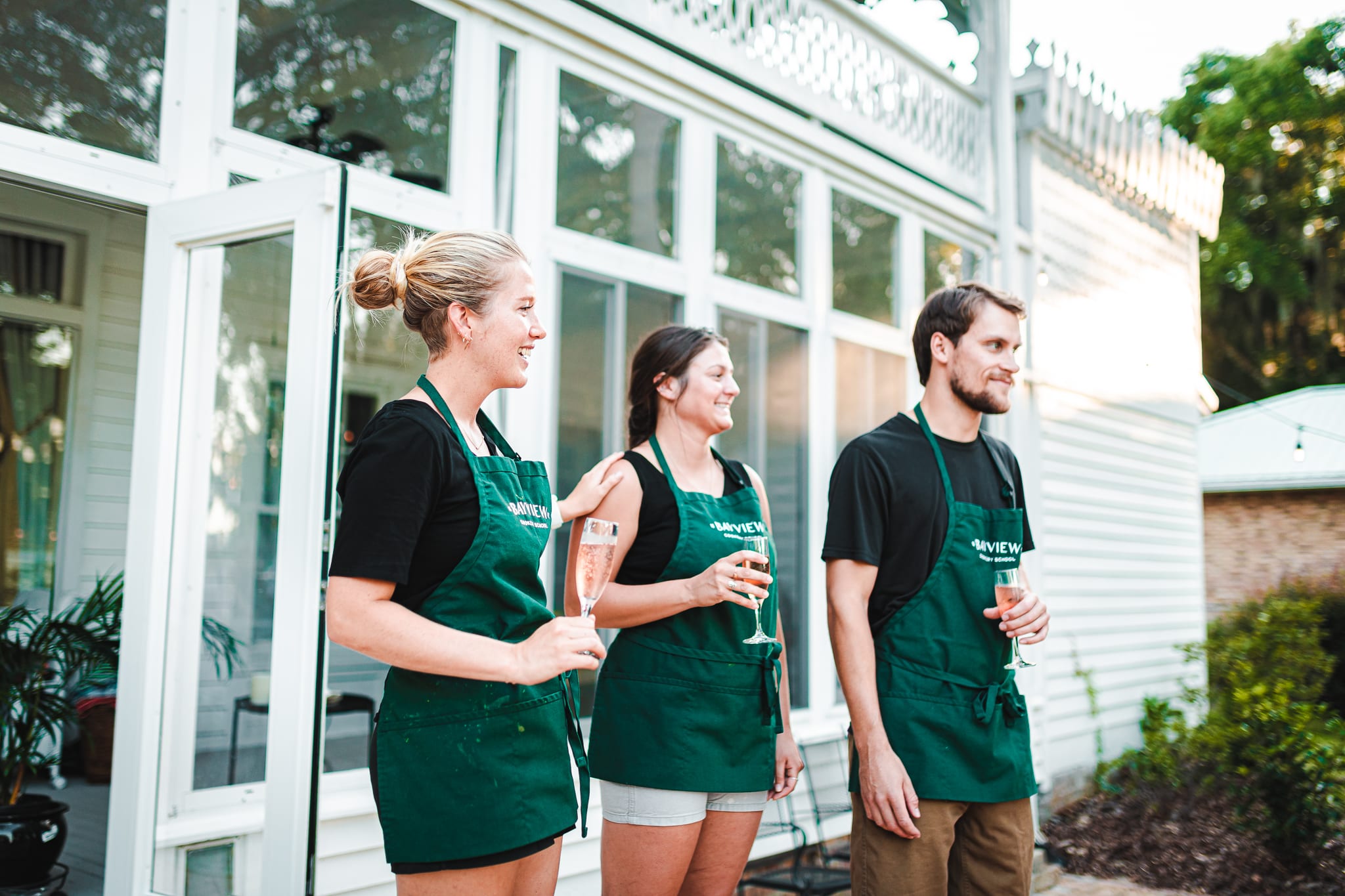 A pop-up dining experience at the cookery school on Melrose Bay.
Twice a month, Olivia hosts a group of guests at the house in Melrose for a unique dining experience.

She creates a bespoke menu from seasonal and home-grown produce, and dines outside on the patio with views of Melrose Bay.